Aluminium Mold block
Aluminum Mould Block Supplier

   Signialuminium specilizes in procesing Aluminium Mold block, we have the slitter line, slab cutting line, shear line. The equipments include sheet shear machine, plate sawing and cutting machine, tube and bar sawing machine and so on. We can slit, cut across, longitudinal cutting, sawing, shearing and coated with plastic. We can offer the exactest Aluminium Mold block which is the most economical and reasonable.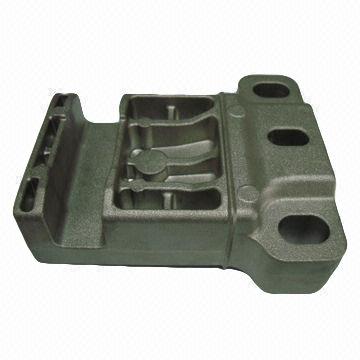 Aluminium Mold block, offered by us, are manufactured using high quality Aluminum,are made available in different dimensions as per the requirement of the clients. Owing to their  excellent processing performance, good corrosion resistance, high toughness and deformation after processing, easy coating, good oxidation effect and other excellent features,etc,the Aluminium Mold block can be used in injection moulding, RIM, structural foam moulding, vacuum forming, blow moulding and rubber moulding,etc.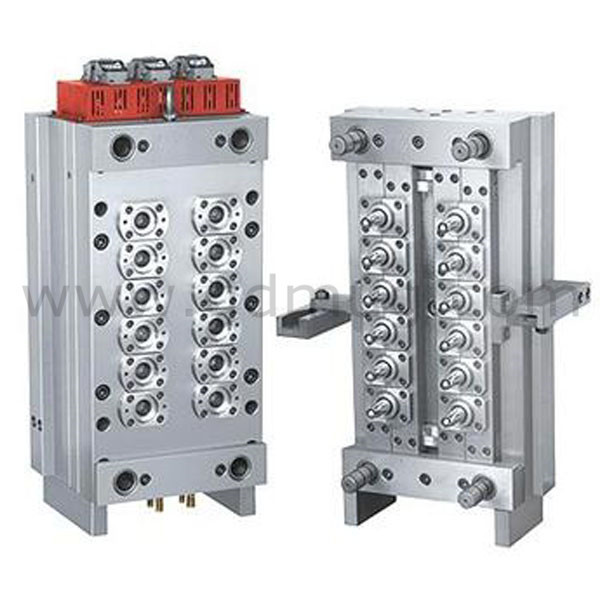 General Specification

Alloy

Temper

Specification (mm)

Thickness

Width

Length

5052,5083,5086,6061,2024,7075

H111, H112, H116,T4, T6, T651

6~300mm

100~2600

500~16000

Remark: special specifications can be produced accordingly to your requirement.
Chemical Composition
Alloy

Si

Fe

Cu

Mn

Mg

Cr

Ni

Zn

Ti

Others

Alu min

each

Total

5052

0.25

0.40

0.10

0.10

2.2~2.8

0.15~0.35

-

0.1

-

0.05

0.15

 

5083

0.40

0.40

0.10

0.4~1.0

4.0~4.9

0.05~0.25

-

0.25

0.15

0.05

0.15

remainder

5086

0.40

0.50

0.10

0.20~0.7

3.5~4.5

0.05~0.25

-

0.25

0.15

0.05

0.15

remainder

6061

0.4~0.8

0.7

0.15~0.40

0.15

0.8~1.2

0.04~0.35

-

0.25

0.15

0.05

0.15

remainder

2024

0.50

0.50

3.8~4.9

0.3~0.9

1.2~1.8

0.1

-

0.25

0.15

0.05

0.15

remainder

7075

0.40

0.50

1.2 ~2.0

0.30

2.1~2.9

0.18~0.28

-

5.1~6.1

0.20

0.05

0.15

remainder
Physical property
Alloy

Temper

Specified
Thickness
mm
Tensile
strength
Rm MPa
Yield strength
Rp 0.2 MPa
Elongation
min.
Bend
Radius

Hardness

over

Up to

Min.

Max.

Min.

Max.

A50mm

A

180°

90°

HBW

5052

O/H111

6

12.5

165

215

65

-

19

-

-

2.0t

46

12.5

80.0

165

215

65

-

-

18

-

-

46

H112

6

12.5

190

-

80

-

7

-

-

-

55

12.5

40.0

170

-

70

-

-

10

-

-

47

40.0

80.0

170

-

70

-

-

14

-

-

47

5083

0/H111

6.3

12.5

270

345

115

-

16

-

-

-

75

12.5

50.0

270

345

115

-

-

15

-

-

75

50.0

80.0

270

345

115

-

-

14

-

-

73

80.0

120.0

260

-

110

-

-

12

-

-

70

120.0

200.0

255

-

105

-

-

12

-

-

69

H112

6.0

12.5

275

-

125

-

12

-

-

-

75

12.5

40.0

275

-

125

-

-

10

-

-

75

40.0

80.0

270

-

115

-

-

10

-

-

73

80.0

120.0

260

-

110

-

-

10

-

-

73

H116

6.0

12.5

305

-

215

-

12

-

-

4.0t

89

12.5

40.0

305

-

215

-

-

10

-

-

89

40.0

80.0

285

-

200

-

-

10

-

-

83

5086

0/H111

6.3

12.5

240

310

100

-

17

-

-

2.5t

65

12.5

150.0

240

310

100

-

-

16

-

-

65

H112

6.0

12.5

250

-

105

-

8

-

-

-

69

12.5

40.0

240

-

105

-

-

9

-

-

65

40.0

80.0

240

-

100

-

-

12

-

-

65

H116

6.0

12.5

275

-

195

-

10

-

-

3.5t

81

12.5

50.0

275

-

195

-

-

9

-

-

81

2024

O

6.0

9.0

-

220

-

140

13

-

-

2.5t

55

9.0

12.5

-

220

-

140

13

-

-

4.0t

55

12.5

25.0

-

220

-

-

-

11

-

-

55

T3/T351

6.0

12.5

440

-

290

-

13

-

-

-

124

12.5

40.0

430

-

290

-

-

11

-

-

122

40.0

80.0

420

-

290

-

-

8

-

-

120

80.0

100.0

400

-

285

-

-

7

-

-

115

100.0

120.0

380

-

270

-

-

5

-

-

110

120.0

150.0

360

-

250

-

-

5

-

-

104

7075

O

6.0

12.5

-

275

-

145

10

-

-

4.0t

55

12.5

75.0

-

275

-

-

9

-

-

-

55

T6 T651 T62

6.0

12.5

540

-

- 460

-

8

-

-

-

160

12.5

25.0

540

-

470

-

-

6

-

-

161

25.0

50.0

530

-

460

-

-

5

-

-

158

50.0

60.0

525

-

440

-

-

4

-

-

155

60.0

80.0

495

-

420

-

-

4

-

-

147

80.0

90.0

490

-

390

-

-

4

-

-

144

90.0

100.0

460

-

360

-

-

3

-

-

135

100.0

120.0

410

-

300

-

-

2

-

-

119

120.0

150.0

360

-

260

-

-

2

-

-

104

T652

150

200

360

-

260

-

-

2

-

-

-

200

300

360

-

260

-

-

2

-

-

-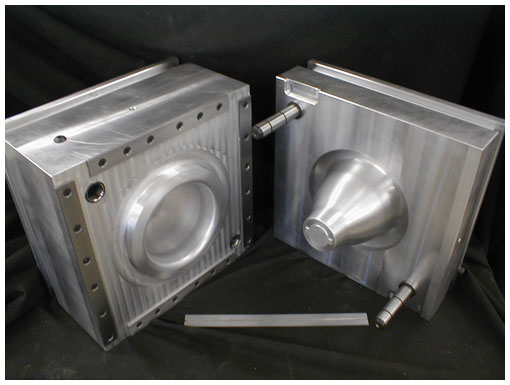 Applications:
*Foam Moulding
*Vacuum Forming
*Blow Moulding
*RIM and Structural Foam Moulding
*Rubber Moulding
*Injection Moulding
---